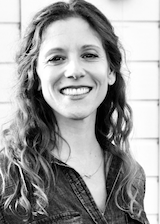 Shel Di Montagna is the founder and clinic director of Jade Rivers Acupuncture & Integrative Medicine in Santa Cruz, California.
She is a California Board Licensed Acupuncturist. She earned her Masters of Traditional Chinese Medicine degree from Five Branches Institute of Traditional Chinese Medicine. She is also a certified structural yoga therapist, experienced community health educator and doctoral candidate researching the neurobiology of integrative medicine for pain management.
Led by an insatiable curiosity in awe of the natural sciences, she has garnered a rich alchemy of health resources earned from decades of collaboration with families, students, patients and professors.
It is her passion, privilege and purpose to liaise these resources back into the community in honor of their generous mentorship.